The She Book is available now.
about the book
Once a silent star in the sky, lost, alone, and unnoticed, she began to dream her life awake.
Sensitivity brought light to her dark side and vulnerability found words for what her heart felt but could not say.
Pain helped her remember the power within her storm, the wisdom in her breakdowns, and the healing visions hidden within her moonlit nightmares.
On her journey to shine from within her deepest ache, she blossomed from what felt like an insignificant twinkle to a blazing, awakening woman.
Book Bonus — FREE for now!
30-Days Of She
Join now
This is a 30-day self-guided online workshop valued at $177, but FREE when you order The She Book.
writing prompts • creative expression • self-discovery
Learn to tell your story to the most important person in your life: YOU

Remember how to hold space for the recovery & discovery of your personal truths.

Turn to Nature for inspiration & healing company.

Step into a community of supportive, creative & kind human beings.

☽

A total of 30 writing prompts, nature explorations & creative exercises.

Go at your own pace.
3 simple steps to claim your book bonus:
Step one:
Click one of the bookseller links to buy The She Book.
Step two:
Copy your receipt # and return to this page.
Step three:
Submit the form below to join this exclusive self-led experience.
Offer is currently valid with purchase of the new edition of The She Book (hardcover, paperback, e-book and audiobook). For orders from all online retailers and from bookstores.
Fill in the following form to claim your book bonus:
→ For the receipt, do not include letters, hyphens or symbols. Only numbers.
Next step:
You will be redirected to and given access to our online portal and closed Facebook group.
Questions:
tanya@theshebook.com
Terms & Conditions apply. The course will be available through an online portal in addition to a closed Facebook group. Facebook is optional. One workshop access per purchase.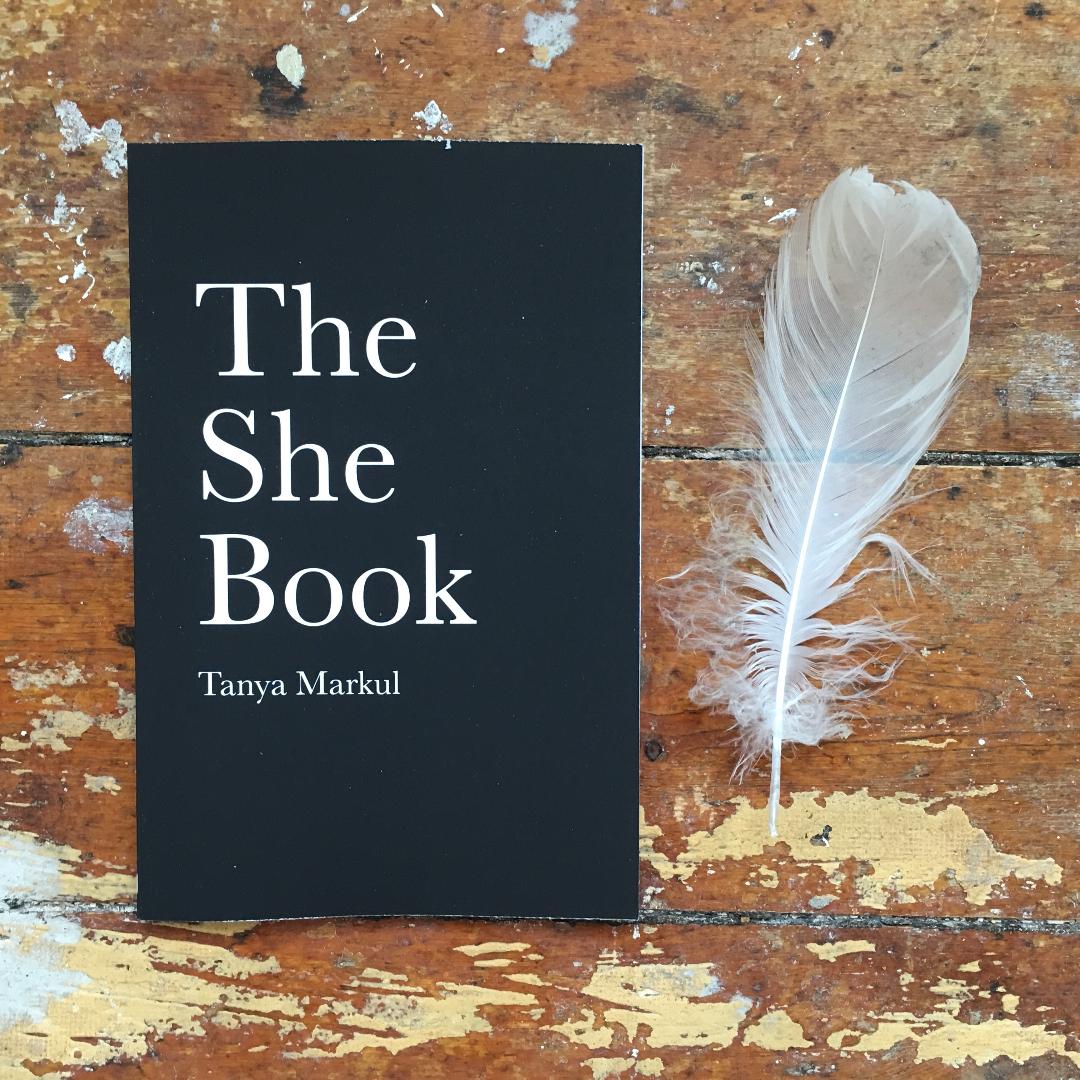 Purchase the new edition of The She Book in any format & join '30 Days Of She' for FREE. Self-led self-exploratory course. Medium: writing & Nature visits.
For wholesale opportunities, write to tanya@theshebook.com.
Copyright 2019 ☽ All Rights Reserved ☽ The She Book ☽ Tanya Markul